THORWART has been a value-based partner for medium-sized companies since 1914 and accompanies them with passion in all phases of economic life. Our clients benefit sustainably from our carefully elaborated solutions in the areas of legal advice, tax consultancy and auditing, because we understand not only the legal but also the economic structures. As a team of specialists we are all driven by the desire to find the best solution for each of our clients.
Nomination for the JUVE Award 2020
Our law firm has been nominated for the nationwide JUVE Award 2020 in the category "Law Firm of the Year for Medium-sized Businesses". With this award JUVE recognizes the overall development of the law firms beyond individual legal fields and evaluates, among other things, special management achievements.
The decisive factor is not the size of a law firm, but rather the fact that the focus of the firm's activities is on providing advice to medium-sized businesses. The JUVE Awards will be presented on 29 October 2020.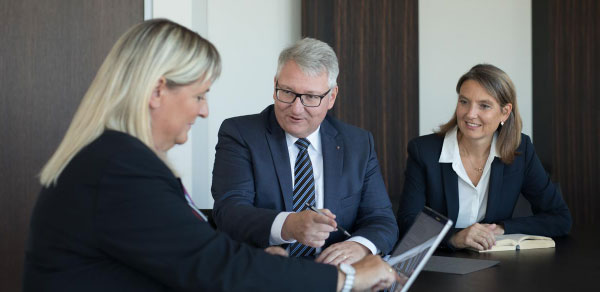 Topics
We work for people and their goals. Here you will find important and interesting topics prepared for you and your concern.
Career
We are constantly looking for committed employees (m/f/d) at our locations in Nuremberg and Gera.
You can expect to work independently, diversified and on interesting tasks as well as to be involved in interdisciplinary and interdepartmental projects of the law firm.