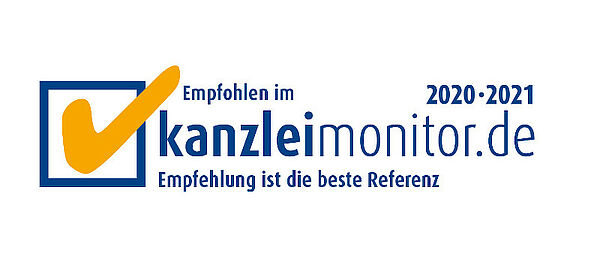 Recommendation in the "Kanzleimonitor"-Magazine
2020/2021
THORWART is recommended by Kanzleimonitor. The study "kanzleimonitor.de - Recommendation is the best reference" provides a comprehensive list of lawyers and law firms as a selection criterion for the mandating of commercial law firms by in-house counsel from all industries and company sizes. Corporate lawyers from 603 companies in Germany were surveyed as part of the annual survey.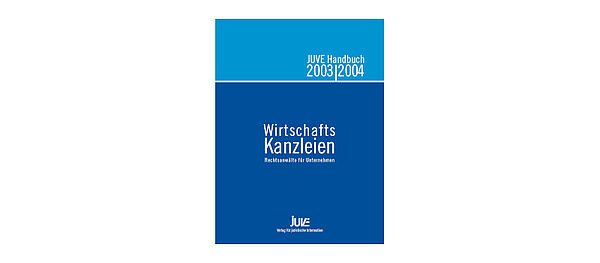 "Law firm of the year" award
2003/2004
The intensive and continuous work on the firm bears special fruit: The "JUVE-Handbuch Wirtschaftskanzleien" (JUVE Handbook of Commercial Law Firms) published by JUVE-Verlag names Thorwart Zech & Partner "Law Firm of the Year" in the category South - Bavaria (excluding Munich).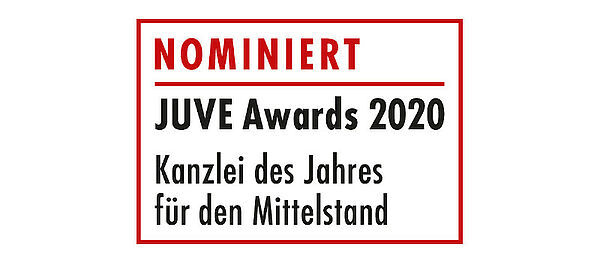 Nomination JUVE Award "Law Firm of the Year for Medium-Sized Businesses
2020
In the category "Law Firm of the Year for Medium-Sized Businesses", the law firm THORWART was nominated among the best 5 law firms nationwide.
With this nomination, JUVE recognizes the overall development of the law firms, in particular their management performance. In addition to the focus on advising medium-sized businesses, the decisive factors also include client orientation, law firm culture, junior staff policy, profitability, personnel growth and expansion into new business areas or markets.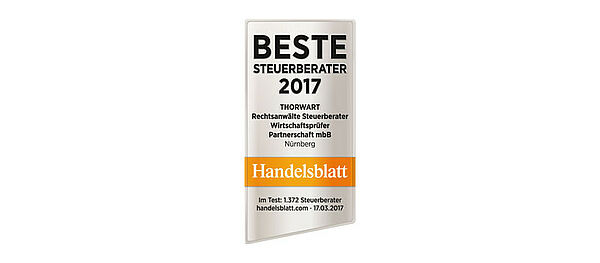 Award for the best tax consultants
2017-2020
The exclusive ranking conducted by Handelsblatt shows the best tax consultants in the 30 largest cities in Germany. The Sociological Institute Schad (S.W.I.) analyzed 1,372 tax consultants by taking into account the aspects of employment of specialist consultants, basic knowledge and professional competence. The evaluation was prepared according to cities, subject areas and industries.