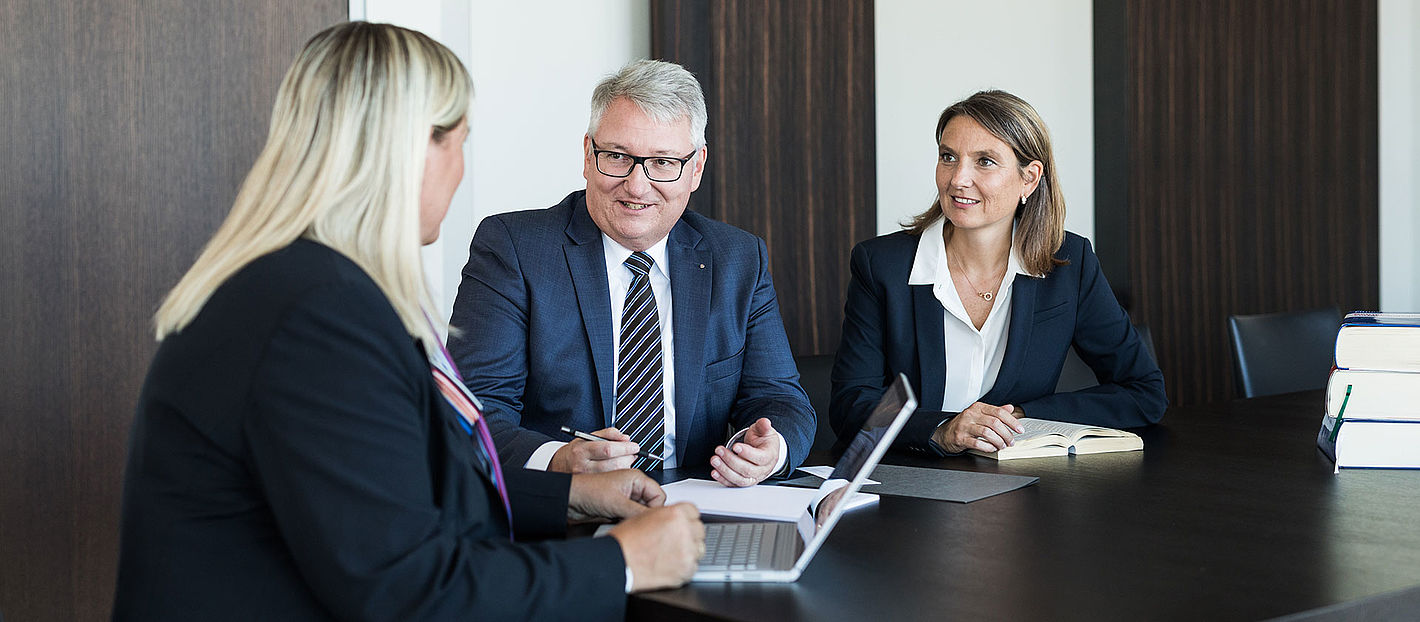 Whistleblower policy -
Compliance officer
for companies

The position of a compliance officer is becoming increasingly important for companies. The EU Whistleblower Directive passed on 16.04.2019 stipulates that all companies with more than 50 employees must set up a whistleblower system or a whistleblower hotline. This means that companies must ensure that whistleblowers can anonymously report complaints about misconduct in companies.
In practice, lawyers usually assume the function of compliance officers. Employees or contractual partners of a company can contact them confidentially if they have indications of deviations and wish to report them. Lawyers are required by law to keep the identity of the whistleblower and the information received confidential. The identity of the whistleblower is therefore protected.
Examination and processing of suspicious cases
The compliance officer checks the facts for their conclusiveness and attempts to determine them thoroughly in dialogue with the whistleblower. The Compliance Officer then reports the case to the management without disclosing the identity of the whistleblower. The management must follow up on the information and investigate the suspicious cases mentioned.
The reports which the whistleblowers would otherwise make to the public prosecutor's office or to the public are collected by the compliance officer. In this way, the company can autonomously clarify and possibly even prevent suspicious cases through internal investigations.
Deterrent effect
A well-functioning whistleblower system has a deterrent effect on potential offenders. They must fear being discovered and reported. At the same time it has a positive effect on the corporate culture. Such a system protects honest employees and makes it clear that the company's behaviour is in line with the rules.
The installation of a compliance officer can help to minimise or completely exclude civil and criminal prosecution risks for the company management.
THORWART as Compliance Officer
Lawyers who are independent of the company and have excellent knowledge of business law and compliance have proven themselves as external compliance officers.
THORWART is a value-based business partner for well thought-out advice and sustainable solutions. We support you as an Compliance Officer and are your committed partner in the field of compliance.
Your contact for this topic from the areas: