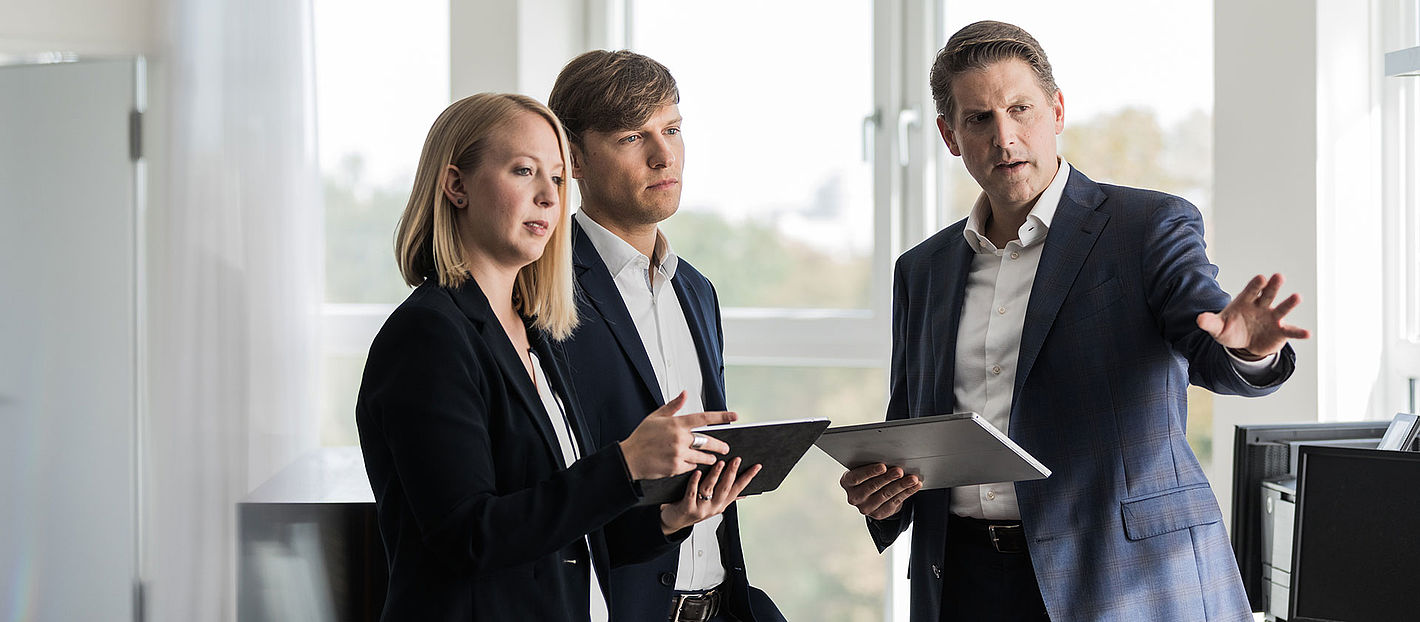 Digitalization -
exploit business opportunities
Companies are increasingly digitally networked and act in real time. This is a positive development in terms of cost optimisation through increased efficiency, the development of new markets, the acquisition of new customers and the further development of the product range. Entrepreneurs must be able to keep up with the competition without damaging their core business, because the relationship with employees, customers and suppliers is also changing fundamentally.
Legal framework for successful digitalization
Digitalization combines many fields of law. First and foremost, it usually involves data protection and IT law. But also contract law, for example in the case of cooperation in research and development or copyrights as well as confidentiality play a role. Another point is liability legislation or laws on product liability. Other important areas are labour law, tax law and competition and antitrust law.
THORWART as a partner in digitalization
THORWART is your value-based business partner for sustainable solutions. We provide advice with our knowledge for your digital advantage. In the fields of law, tax, auditing, but also in management consulting and real estate management, we are your committed partner for your digitalization projects.
Your contact for this topic from the areas: