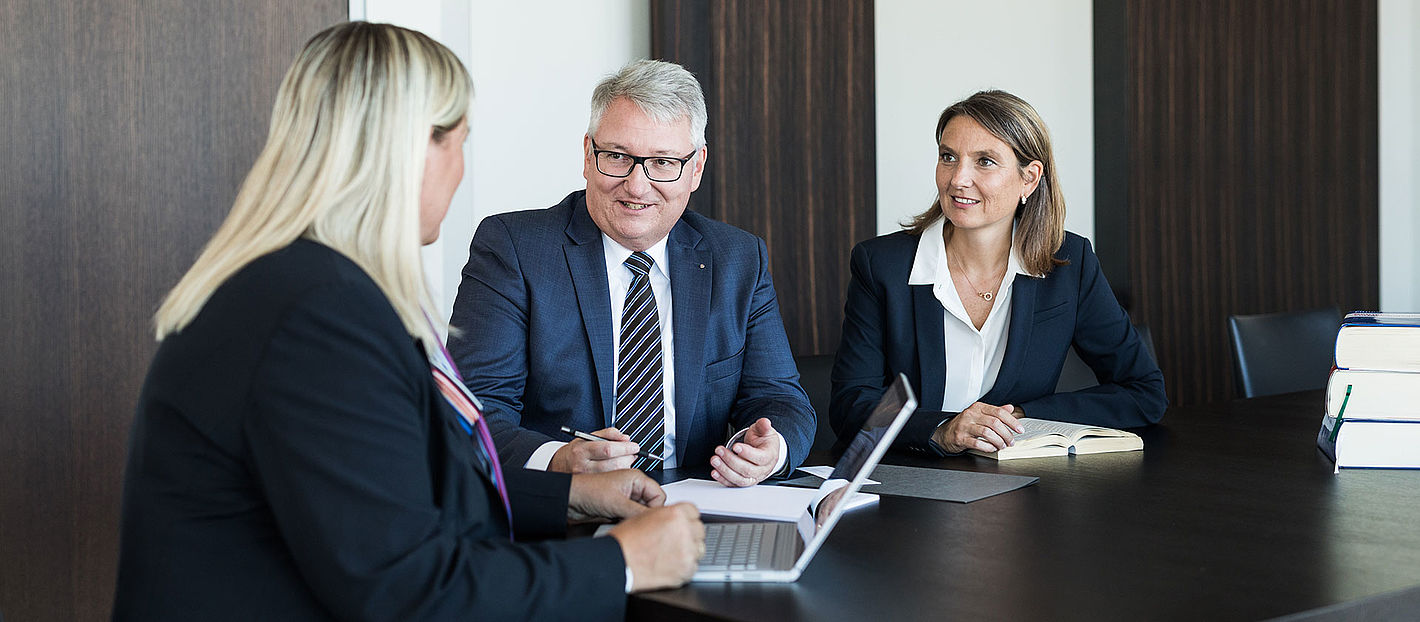 Employees -
A strong bond
as a competitive advantage
Employees are an essential factor when it comes to creating a successful position for a company. The long-term loyalty of employees and managers can therefore be a competitive advantage. There are countless ways in which employees can be secured. Tax-privileged loyalty instruments are particularly in demand. Individual and flexible compensation systems play a role here. Many family businesses work with loyalty models in the form of shareholdings, which are described below as examples:
Models vary depending on the size and orientation of the company
The classic employee participation scheme is characterised by an employee share ownership scheme. There is a wide range of possible arrangements - both legal and economic: starting with the participation right agreement under the law of obligations and extending to participation as a co-partner. When it comes to retaining executives, we speak of management participation. This is characterised by a combination of attractive salaries and shareholdings and a financial commitment on the part of the manager.
Participations for capital increase and succession planning
At the same time, a capital increase through the financial involvement of employees and managers helps to strengthen the company's equity base. Furthermore, participation models can make succession planning easier. The future company executives have the opportunity to approach their new function step by step.
Employee participation schemes can be designed very individually. They range from a share in the current profit to a share in the capital. These variants can be designed with regard to transparency, processing and influence. A company pension plan or flexible working time models are further approaches.
THORWART as a partner in employee strategy
THORWART is your value-based partner for sustainable employee solutions. We advise you on numerous labour law issues. In the fields of law, tax, auditing and management consultancy, we are your committed partner for your successful employee strategy.
Your contact for this topic from the areas: