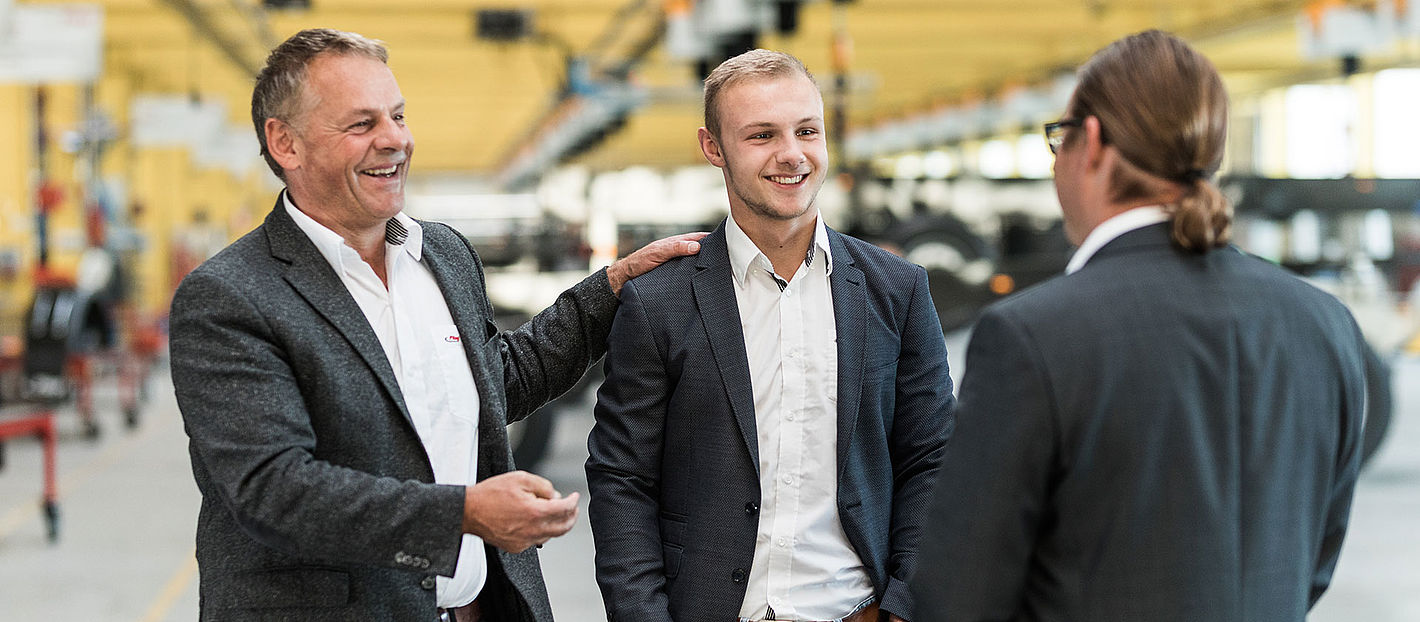 Succession -
Generation transition
in medium-sized companies

At the latest when it comes to the topic of succession, the own company is more a lifetime achievement than a business. This means that it should only be placed into the best possible hands. The transfer of generations is one of the greatest challenges for family businesses. Entrepreneurs deal with the tax regulations as well as with the contractual arrangements for the handover to a successor. The complete or partial sale of the company - either to family members, management or third parties - can also be an issue.
It stays in the family
When family members take over the company, long preparation and transition phases are often characteristic. For tax purposes, the areas of inheritance and donation tax are usually used. Some entrepreneurs also have to think about compensation for family members who have not been considered. In most cases, a contractual consensus should be found for internal succession that is acceptable within the family.
External succession
If no internal succession is possible, entrepreneurs can hand over their company to non-family members. Management buy-in (MBI) refers to the transfer of the company to individuals, such as current employees or managers. We speak of a Management buy-out (MBO) when employed members of management who have not previously held a stake in the company acquire the majority of the shares from the previous owners. As a rule, an MBO is carried out with the help of private equitycompanies or through mortgage financing.
Company sale
If no suitable successor can be found or family or financial aspects play a role, the sale of the company to the previous management, a competitor or an investment company, for example, is a possible way for the company to be transferred. The optimization of the purchase price is, besides tax and legal aspects, a central focus of a company sale.
THORWART as a partner in company succession
THORWART is a value-based entrepreneurial partner for sustainable solutions for your succession planning. With our knowledge, we provide advice at an early stage for a successful generational transition on both sides. We know that this involves more than just a medium-sized company. In the fields of law, tax, auditing, management consultancy and real estate management, we are your committed partner for your successful company succession.
Your contact for this topic from the areas: